Frankincense is famous as one of the gifts brought by the three wise men to the birth of Jesus, and has a history of use that dates back over 5000 years.
In ancient times it was in high demand for its use in burial rituals and its aromatic qualities, and it has continued through the ages as a popular traditional medicine for a wide range of ailments including nausea, indigestion, fever, ulcers, and inflammatory diseases.
But, can it be used for the treatment of acne?
In this article, I will show you the properties that could make it a useful addition to your current regime, and how to use frankincense essential oil for acne treatment.
What Is Frankincense?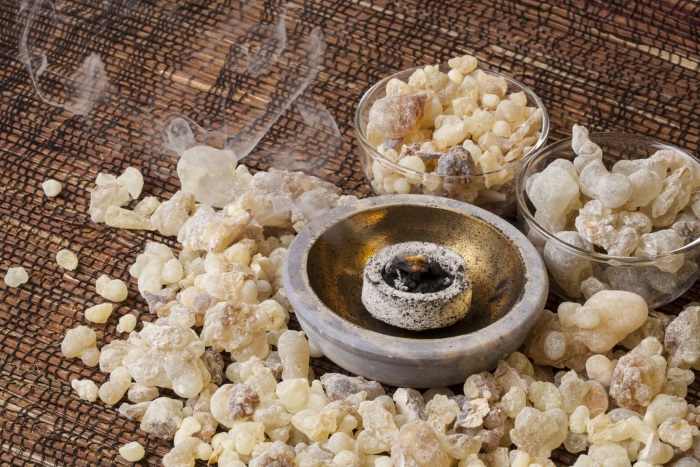 Frankincense, also called olibanum, is a resin that is contained in the Boswellia genus of trees. In particular, it's found in Boswellia carteri and Boswellia sacra.
It's obtained by cutting the bark, which allows the resin within to seep out and harden for several days, before being collected.
Frankincense essential oil is known as the 'king of oils', and is produced by steam distillation of the collected resin.
Over 80% of the frankincense that is harvested today comes from Somalia, with some also produced in nearby areas such as Southern Arabia, Sudan, and Ethiopia.
It's currently being studied for the potential benefits it may have for a number of medical conditions. Promising results have been obtained for the treatment of:
Inflammatory bowel disease
It's also proved useful for the treatment of skin irritation and inflammation (1).
Is Frankincense Good For Acne?
Scientific studies into the effectiveness of using frankincense for acne are hard to find.
However, studies conducted into its properties do provide a couple of ways that frankincense could be useful as a natural acne remedy:
Your body's inflammatory response to the infection of the acne causing bacteria P. acnes is one of the key stages in the formation of the unsightly swellings that characterize the acne condition.
Scientific studies have shown that frankincense extract has a soothing effect on red and irritated skin (1).
It contains boswellic acid compounds that are responsible for this anti-inflammatory effect.
These are able to prevent the synthesis of a group of compounds known as leukotrienes that play a key role in causing tissue inflammation.
Clinical trials on drugs that specifically prevent leukotriene synthesis have shown that this is an effective and safe way of treating acne (2).
While further testing to confirm the ability of frankincense to treat acne is still required, this does provide a good indication that frankincense may also prove to have positive effects in reducing and preventing the condition, as it's been shown to be effective in treating other inflammatory diseases (3).
Frankincense essential oil contains boswellic acids that are capable of killing a range of bacteria.
Of these, the boswellic acid AKBA has been found to be the strongest bacterial inhibitor (4).
AKBA is specifically effective against gram positive bacteria.
I was unable to find specific studies that examined its effect against P. acnes, another gram positive bacteria, but there's a good possibility that it would have a positive result.
This provides another potential way in which frankincense might prevent and treat acne infections.
How To Use Frankincense Essential Oil For Acne
While some people report good healing results from using frankincense oil directly on their skin, it's best to dilute it with a carrier before using it on your face. Here are some natural acne treatment recipes:
Frankincense And Aloe Vera Gel For Acne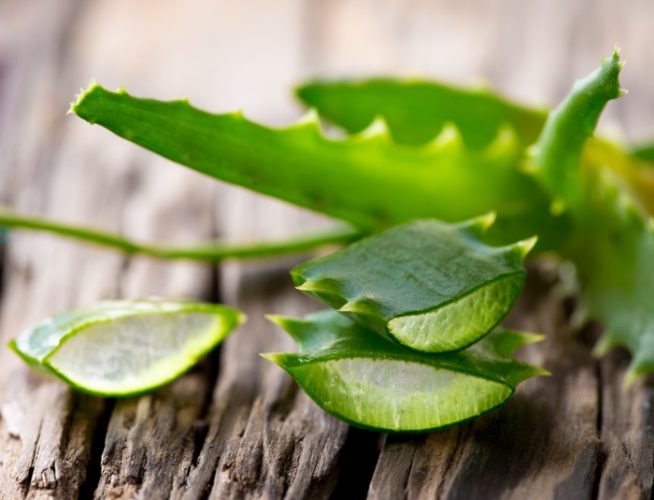 The benefits of Aloe vera gel for acne include its anti-inflammatory properties that can soothe inflammation of the skin (5).
1. Get a bottle of frankincense essential oil and the best Aloe vera gel brand.
2. Get a small bowl and measure 3 teaspoons of the gel into it.
3. Add 3 drops of the oil into the bowl and mix together well.
4. Before using it you should wash and dry your face.
5. Use your fingers to spread the frankincense and Aloe vera mixture onto your face.
6. Use every morning and evening.
Frankincense And Jojoba Oil For Acne

Finding the right carrier oil for acne prone skin can take some experimentation, as everyone's skin is different. Many people find jojoba oil to be an oil they are comfortable using as it's light and absorbed very easily.
1. Get a bottle of the best jojoba oil for face and a bottle of frankincense essential oil.
2. Add 3 tablespoons of the jojoba oil to a bowl.
3. Add 10 drops of frankincense oil to the bowl and mix them together.
4. Using a brush or your fingers, apply the mixture to your face.
5. Use every day.
Frankincense And Witch Hazel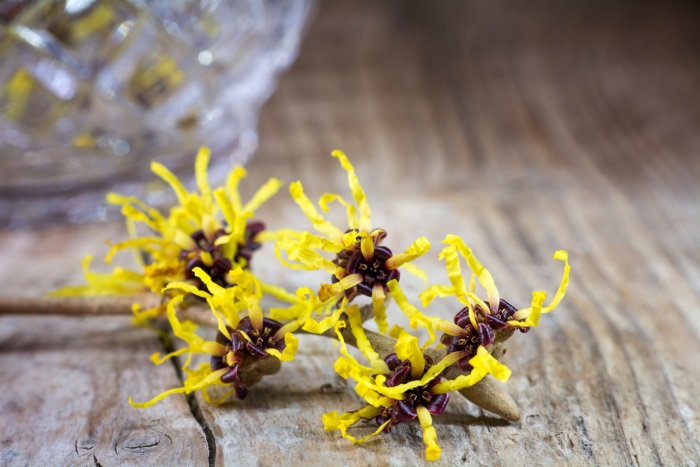 Witch hazel can used as a carrier for essential oils. It also antioxidant and anti-inflammatory properties (6).
1. Obtain a bottle of frankincense essential oil and a bottle of the best witch hazel brand.
2. Pour 2 teaspoons of the witch hazel into a bowl.
3. Add 2-3 drops of frankincense oil and stir together with a spoon.
4. Apply the mixture to the acne affected areas of your face.
5. Repeat each day.
Frankincense Essential Oil And Water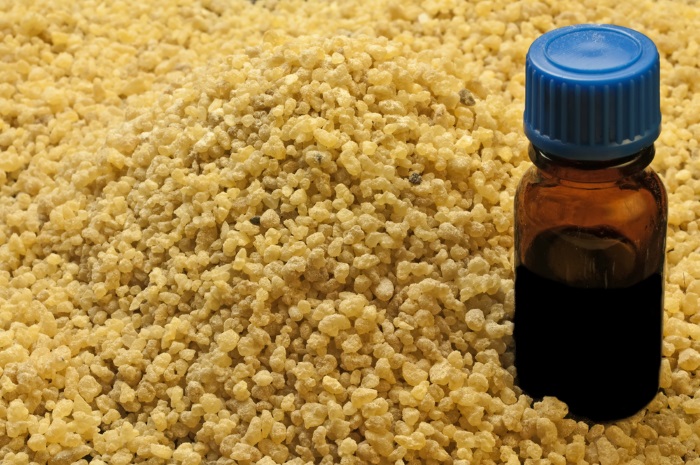 1. Purchase a bottle of frankincense essential oil.
2. Take a small bowl and place 10 teaspoons of water into it.
3. Add 1/2 a teaspoon of the frankincense essential oil and mix together well.
4. You can immediately apply to your skin using your fingers, or pour the mixture into a spray bottle for use, shaking vigorously before each use.
5. Use each day.
Side Effects And Precautions
Frankincense is a very safe oil to use, with few side effects. However a couple of things are worth noting:
Before using for the first time on your face, place a few drops of the diluted frankincense oil on the back of your wrist for around 15 minutes just in case you have any reaction to it.
The essential oil is not recommended for use by pregnant and nursing women (7).
Final Thoughts
Many people report having a positive experience when using frankincense essential oil for acne and pimples.
And while it needs further studies to be conducted to confirm its effectiveness, the science that is known about frankincense and its effects on the skin support the idea of it having benefits.
With very few known side effects and a long history of use in treating inflammatory diseases it's worth consideration as a potential natural treatment for acne.
Have you tried frankincense essential oil? Please share your experience in the comments section!