Honey and cinnamon is one of the most popular face masks.
It's a well-liked combination by people who are suffering from acne and pimples.
And it's also worth using if you want to freshen up your complexion.
It can reduce the appearance of fine lines, moisturize rough looking skin, and remove blackheads.
Sound good to you?
Then I think you'll enjoy learning how to make a honey and cinnamon face mask with this easy recipe.
But first, we'll take a look at exactly what it does.
The Benefits

Honey and cinnamon both have many benefits for your skin:
Acne Treatment
Honey is one of the most popular natural acne remedies.
And many people have successfully used homemade honey face masks for acne treatment.
It's well-known that honey has antibacterial activity. Scientific studies have shown it can kill a range of bacteria on the skin (1).
However, not all honey is created equal. There's a big difference between different types.
Manuka honey has the greatest antibacterial activity. So its the most popular choice.
Cinnamon also has powerful antibacterial properties.
Extracts of cinnamon have been shown in scientific studies to be capable of killing the acne bacteria P.acnes (2).
Antioxidant Protection
Honey contains a number of powerful antioxidants including the vitamins B and C, polyphenols, and flavonoids.
They help to protect your skin from the appearance of lines and wrinkles.
Cinnamon is also rich in skin protecting antioxidants. In fact, it has one of the highest amounts of any spice.
Exfoliation
Honey acts as a gentle exfoliant of the skin. This is because of the organic acids it contains.
Exfoliation helps to remove dead skin from the surface of your face. Unclogging skin pores and leaving you with a fresh and smooth appearance.
It can also help to reduce the appearance of fine lines.
Anti-aging
Not only does the honey help to remove fine lines from your face. But, cinnamon can also stimulate collagen production in your skin (3).
This can reverse the signs of aging.
Moisturizing
Honey is a humectant that attracts and binds water helping to prevent its loss from your skin.
This helps to keep the skin looking well moisturized.
Making A Honey And Cinnamon Face Mask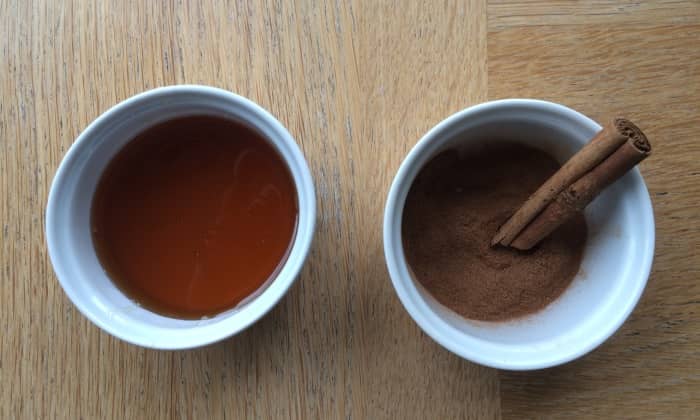 It's important to know that most table honeys are not very useful on your skin.
Why?
Because they're processed by heating. This destroys a lot of the good things that honey contains.
Instead, the best type of honey for face care is raw and organic, if you want the full range of honey benefits for skin.
Things to get:
A jar of ground cinnamon
A jar of organic, raw honey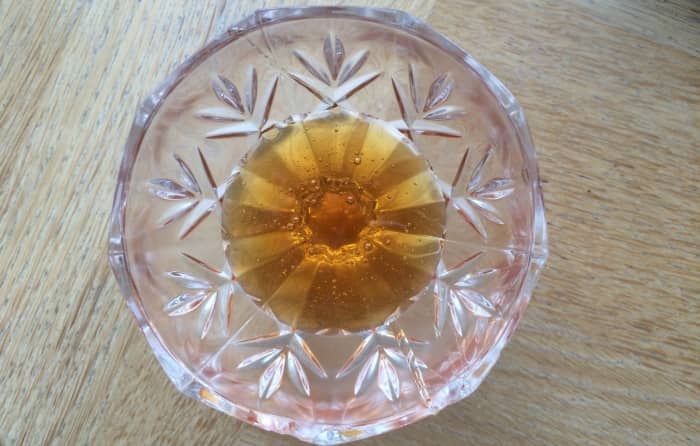 1. Measure out 3 tablespoons of the raw honey and place them in a small bowl.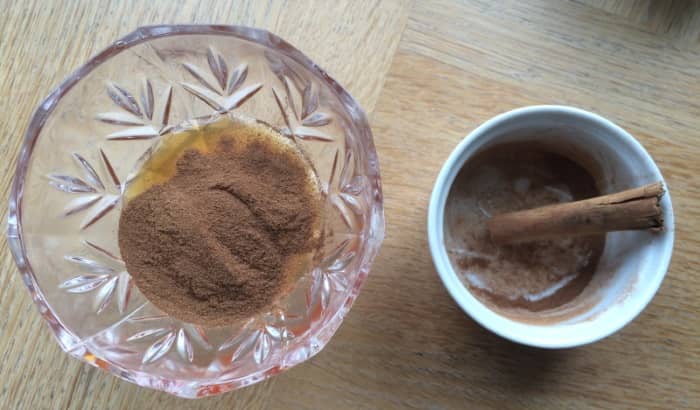 2. Add 1 tablespoon of the ground cinnamon to the bowl.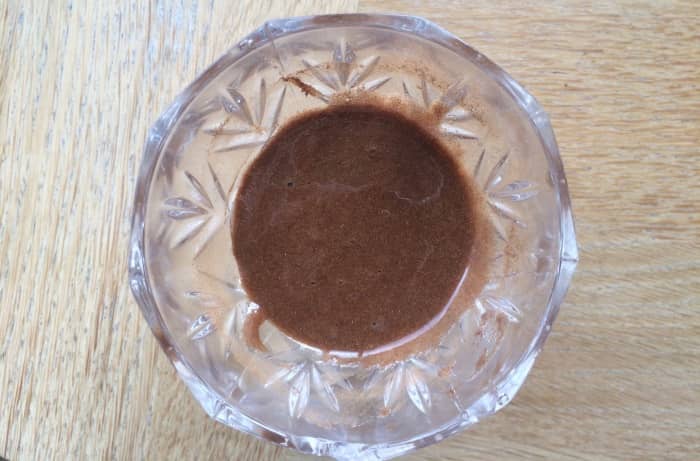 3. Mix the cinnamon and honey together well using a spoon.
Directions:
Use a brush or your fingers to spread the face mask over your skin.
Leave the mixture on your face for around 15 to 20 minutes.
Rinse your face clean again with water.
You can use this face mask daily for the best results.
Side Effects And Precautions
Most people won't have any problems when using a cinnamon and honey facial mask.
But, it's a good idea to test a small amount of the mixture on your wrist.
Leave it on your skin for about 20 minutes to see if you suffer any reaction.
People who suffer from a pollen allergy might also be allergic to honey because of the pollen it contains.
Final Thoughts
Both honey and cinnamon are very good for the skin.
In particular, the combination has become very popular for treating acne.
Its uses for beauty purposes also includes the ability to moisturize and rejuvenate the skin. Giving a more youthful and healthy appearance when used regularly.
Have you tried using a honey and cinnamon face mask for acne and skin care? Please share your experiences in the comments section below.