Most people know honey from its use in making delicious sweet foods, but it's also an ingredient that's commonly used in natural skin care.
It's easily tolerated on the skin of most people, and carries a range of benefits that make it useful for beauty purposes.
You can also use honey for oily skin, and people who have problems with acne and pimples often enjoy success from natural methods involving honey.
By using honey to cleanse your face on a regular basis you can keep it free of the excess oil, dead skin, and bacteria that often leads to inflammation in your skin pores.
The Benefits Of Using Honey For Oily Skin
Honey has a number of benefits when applied to oily skin:
Absorbing

- It helps to absorb excess sebum from the skin.

Exfoliating

- It has a gentle exfoliation effect that helps to remove dead skin cells, unblock skin pores, and leave the skin looking smoother.

Antibacterial

- It has antibacterial properties that can kill the acne causing bacteria P. acnes (1), helping you to remove acne and pimples, a common complaint of people with very oily skin.

Moisturizing

- Honey is a humectant that will help the skin to retain moisture without making it more oily.

Antioxidant Protection

– The antioxidants in honey can protect the skin from free radical damage caused by sun exposure. This oxidation of the oily sebum in your skin's pores is an important stage in the formation of acne and pimples, and topical antioxidants can help to prevent this (2).

Soothes Inflammation

– Honey has anti-inflammatory properties that can help to soothe inflammation of the skin, which is useful for preventing and reducing acne breakouts.
How To Use Honey For Oily Skin
There are three main ways that people use honey for oily skin:
The following are DIY homemade recipes for each one of these methods of use that you can try:
Milk And Honey Face Wash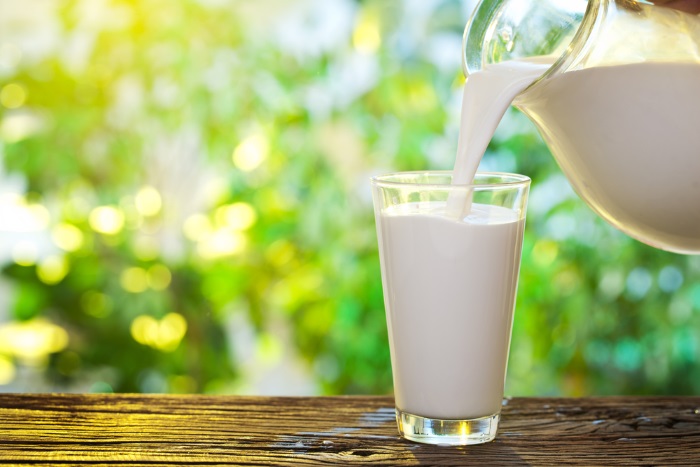 Milk and honey was famously a part of Cleopatra's beauty routine.
1. Get a jar of raw, organic honey, and a bottle of milk.
2. Put 1/2 a cup of honey into a small bowl.
3. Add 1/2 a cup of the milk and whisk together using a fork or whisk until creamy.
4. Take some of the mixture in your fingers and rub it into your skin like you are washing your face.
5. Leave it to rest on your skin for 2-3 minutes and then rinse off again.
6. Use each day.
Brown Sugar And Honey Face Scrub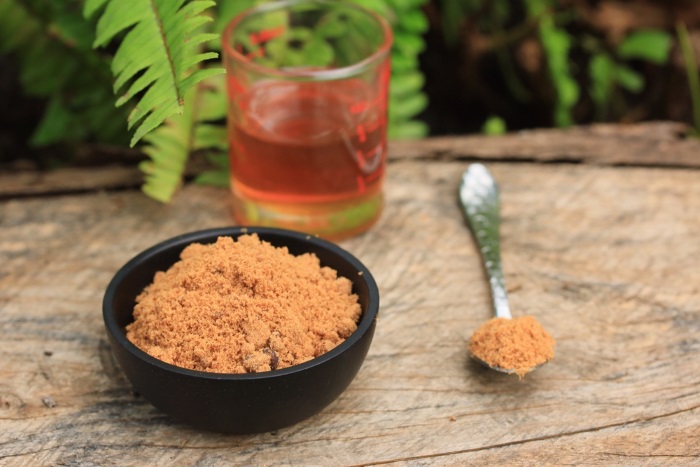 Honey face scrubs are a gentle method of exfoliation.
1. Get a packet of brown sugar and a jar of raw, organic honey.
2. Pour 1/2 a cup of brown sugar into a small bowl.
3. Add 1/4 of a cup of the raw honey to the bowl.
4. Mix the ingredient together with a fork or spoon.
5. Using your fingertips, gently massage the honey scrub into your skin for about 2 minutes.
6. You can now either rinse the mixture off immediately, or leave the mixture on your face for an additional 10 minutes.
7. Use a couple of times per week.
Oatmeal And Honey Face Mask For Oily Skin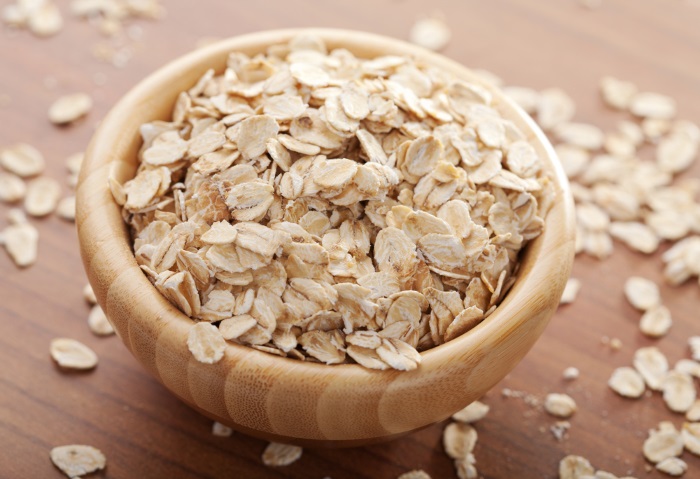 Oatmeal has anti-inflammatory properties that are beneficial for the skin.
1. Purchase a jar or raw, organic honey, and a packet of oatmeal.
2. Follow the instructions on the packet to cook 1/2 a cup of oatmeal.
3. Put 1 tablespoon of honey into a small bowl.
4. Add the cooked oatmeal to the bowl and stir together.
5. Allow the mixture to cool to a suitable temperature.
6. Spread the face mask on your skin with your fingers, gently rubbing it as you do so.
7. Leave the face pack in place for approximately 15-20 minutes and the rinse off again.
8. Use daily to see progress.
The Importance Of Using Raw Honey
Raw, organic, unfiltered honey has the full range of benefits for your skin and is the best honey for face care.
A lot of the honey that you can buy is heavily processed with heat, and filtered until most of the beneficial antioxidants, vitamins, and enzymes are gone (3).
Many people like to use a raw manuka honey because there's a growing body of scientific evidence to support its benefits for the skin.
In general when buying honey, the darker it is, the more antioxidants it's considered to contain.
You might also like:
Side Effects And Precautions
If you've never used honey, or the other ingredients you're combining it with, on your skin before, then it's best to do a quick patch test on your wrist to see how your skin reacts. Leave a small amount on the skin for about 15 minutes.
Breastfeeding women are advised to avoid using honey topically (4).
Honey is not to be used on infants less than 12 months old.
People with a pollen allergy might also be allergic to honey.
Final Thoughts
Honey has a number of benefits that make it useful for oily skin, particularly if you are also struggling with acne and pimples.
It has absorbing, moisturizing, exfoliating, and antibacterial properties that can leave your skin looking smooth and fresh.
You can use it in face masks, face scrubs, and face washes, combined with a variety of natural skin care ingredients.
Have you tried using honey for oily skin? Please tell us your experiences.