Honey is famous for its ability to help with medical complaints such as wounds, burns, and infections. In fact, its medicinal use stretches back to the start of human history.
But, not all honey is the same.
For the best results you need a medical grade manuka honey.
We've prepared a short guide to help you select the best medical grade manuka honey, and provided a short list of our favorites:
The Best Medical Grade Manuka Honey
*All links lead to Amazon
What Is Medical Grade Honey?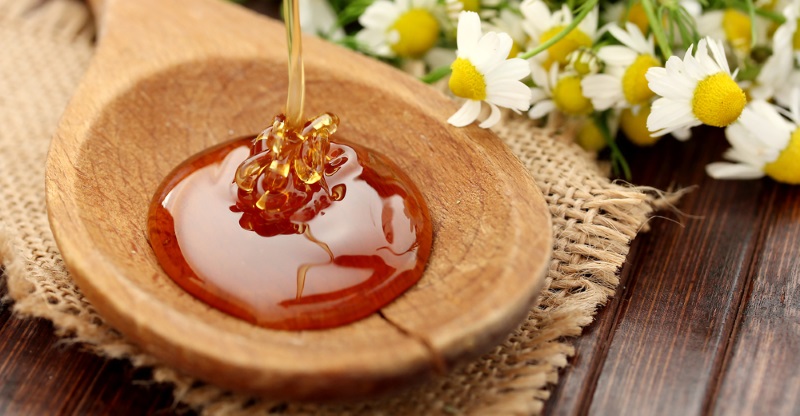 When you're looking to buy a medical grade manuka honey it's important to know what you are looking for, so that you can differentiate it from the numerous table honeys that have low biological activity.
Medical honey is a sterile honey that has been carefully processed through filtration and gamma irradiation in laboratory conditions to remove all contaminants, so that it's ideal for medical use.
But crucially, unlike the processing that many table honeys undergo, this careful processing does not remove or destroy the important enzymes, antioxidants, and antibacterial compounds that give raw honey its beneficial properties.
The most common type of honey used for medical grade honey is manuka honey.
Medical Grade Manuka Honey
Produced by bees that pollinate the manuka tree in New Zealand, manuka honey has shown the highest level of antibacterial activity in scientific testing.
But, not all manuka honey that you can buy is medical grade.
Medical grade manuka honey has to be tested and certified to prove that it's the real deal, that it's sterilized, and of the minimum required strength to be useful for medical purposes.
The Uses And Benefits Of Medical Grade Manuka Honey
Because of its high antibacterial activity and lack of contaminants, medical grade honey has undergone a lot of scientific research into its use, especially for wound care when applied to dressings and bandages (1).
It can be used to help in the treatment of a number of health problems. Including, but not limited to:
Wounds
Burns
Ulcers and sores, including leg ulcers
Skin conditions, such as acne, dermatitis, and psoriasis
MRSA (staph) infections
Sore throats
Coughs
How Does Medical Grade Manuka Honey Help With Wound Healing?
Applying honey to wounds has a number of wound healing benefits:
It helps the wound to cleanse itself of debris
It has strong antibacterial properties that prevent and kill wound infections
It keeps the wound moist, which helps it to heal quicker
It reduces inflammation in the wound which aids the healing process and reduces the appearance of scarring
It reduces bad odour
The Best Medical Grade Manuka Honey For Wounds, Healing, And Skin – Reviews
There are a number of certified medical grade manuka honey products available on the market for use at home.
This is our selection of the best:
Manukaguard Medical Grade Manuka Honey
This honey comes in an 8 ounce jar. It is 100% medical grade manuka honey.
It can be used topically on the skin for the treatment of wounds burns and skin conditions, or it can be consumed to help with the treatment of coughs and sore throats.
Unlike a lot of the other best manuka honey products available it is not UMF certified. Instead it uses a rating system called the Molan Gold Standard.
This should not put people off, as the Molan Gold Standard is a new rating system that shows the strength of manuka honey, and confirms its authenticity, that was developed by the same man who invented the original UMF system that is still widely used (2).
Large jar
100% medical grade manuka honey
Bio 15+ Manuka Honey Wound And Burn Dressing
This medical manuka honey comes in a 2 ounce tube.
It contains manuka honey that has a certified UMF rating of 15+, which means it is a strong antibacterial.
UMF is the testing and rating system, carried out in specific laboratories, of the Active Manuka Honey Industry. It's used to prove that the honey is genuine manuka and to provide a measure of its antibacterial activity.
Each tube contains 100% manuka honey with all the properties you would expect of raw honey.
100% medical grade manuka honey
UMF 15+
Eras Natural Sciences Manuka Wound Honey With Aloe
This medical grade manuka honey from Eras Natural Sciences comes in a 2.8 ounce tube.
It's combined with natural aloe vera that has a reputation for soothing inflammation when applied to the skin.
It's easily applied over areas of the skin and has sufficient consistency to cover the area and stay in place without running away.
It's combined with aloe vera to help soothe inflammation
But it still has the consistency and smell of pure honey
Derma Sciences Medihoney Dressing Gel
This medical grade honey dressing gel from derma sciences comes in a 1.5 ounce tube.
It is specially formulated to be easy to apply and of a consistency that sits well on wounds and bandages for an extended period of time, regardless of wound fluid and body heat. This helps the healing process.
It contains 80% medical grade manuka honey. The other 20% consists of natural gelling agents that aid the user experience.
Specially formulated for easy application and to increase the time it remains at the wound site
Conclusion
Medical grade manuka honey is not the same as the honey that you usually buy for consumption with your food.
It's specially processed so that it's sterile without any potential bacterial contaminants present, while still retaining all the beneficial antioxidants, enzymes, and antibacterial agents that you find in raw honey.
This makes it ideal for medical use in the treatment of wounds, burns, ulcers, skin conditions, and MRSA infections.
If you are looking for the best medical grade manuka honey products to buy, our favorite can be seen on Amazon here: