You've probably tasted the refreshing flavor of lemongrass in food and drink.
It's particularly popular in Asian cuisine where it's a common ingredient in soups and curries.
But lemongrass also produces an essential oil that has a history of use as a natural medicine. And one of the conditions you can use it for is acne.
In this article, I'll show you how to use lemongrass oil for acne treatment, and the evidence that supports its use.
Is Lemongrass Essential Oil Good For Acne?
No clinical trials have been carried out to examine the effectiveness of lemongrass oil for treating acne patients.
But, laboratory tests that have looked at its ability to inhibit the acne bacteria have shown success.
Here are some properties of the oil that could suggest a use for acne treatment:
Antibacterial
Lemongrass contains many phytochemicals that give it potent antibacterial properties.
Studies examining its ability to kill the acne bacteria, Propionibacterium acnes, have confirmed its effectiveness in vitro (1).
One study that compared the ability of 22 different essential oils to inhibit the growth of the acne bacteria showed lemongrass to have the strongest antibacterial activity (2).
Antioxidant
Lemongrass oil has demonstrated significant free radical scavenging ability in studies (3).
Why is this useful?
Because when applied topically, it could help to neutralize free radical particles created in the skin by exposure to sunlight.
These free radicals cause damage to sebum in the skin's pores. Providing the ideal environment for acne bacteria to grow.
Topical use of antioxidants could protect the sebum from damage and help prevent the formation of acne.
Anti-inflammatory
Studies have shown that lemongrass oil has anti-inflammatory properties (4).
Inflammation of the skin is a key stage in the development of the condition. And a big reduction can help.
How To Use Lemongrass Oil For Acne
Lemongrass essential oil should be diluted to around a 2% solution when being used for the first time. Because the undiluted oil can cause skin irritation.
It can be combined with other natural remedies to enhance its benefits.
This is our recommended bottle of lemongrass oil on Amazon:
Majestic Pure Premium Quality Lemongrass Essential Oil
Lemongrass Oil And Grapeseed Oil For Acne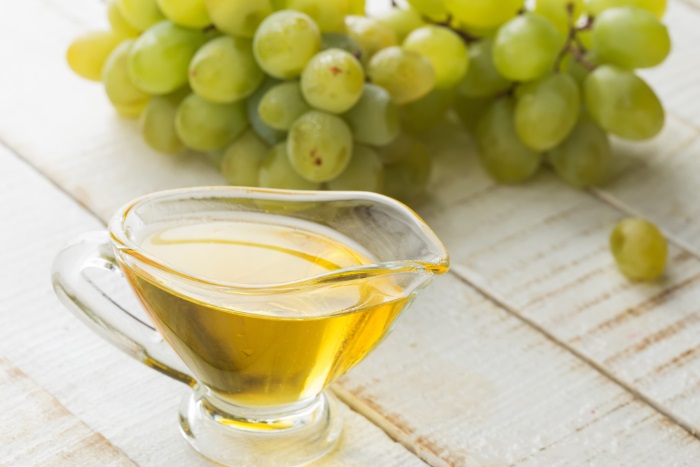 Grapeseed oil is easily absorbed by the skin. It's high in linoleic acid, which has been shown effective in scientific studies at reducing acne.
Directions:
Get a bottle of the best organic grapeseed oil and a bottle of lemongrass essential oil.
Obtain a measuring cylinder – like these on Amazon

.

Measure 98 ml of grapeseed oil into the measuring cylinder.
Add 2 ml of the essential oil.
Pour the oils into a small bowl and mix together using a spoon.
Use your fingers or a brush to gently spread the oil mixture over the acne infected area.
Keep the mixture in a small glass bottle

and use every day to observe the best results.
Lemongrass Oil And Water For Acne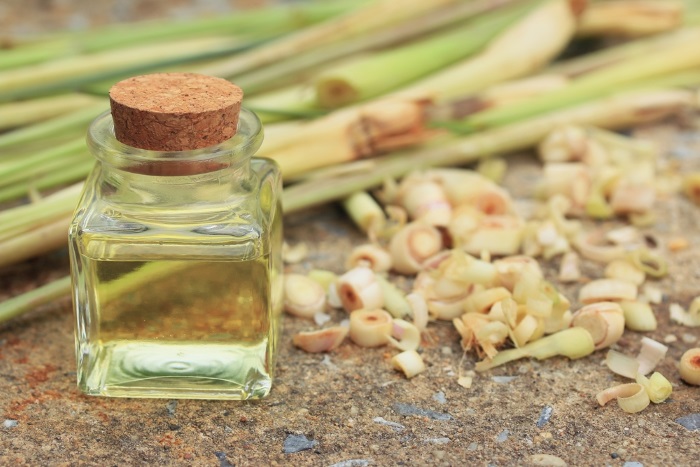 Directions:
Get a bottle of lemongrass oil and a measuring cylinder.
Measure 100 ml of water into the cylinder and add 2 ml of oil.
Transfer the contents of the cylinder into a small bottle with a spray top.
Shake the bottle well before spraying the mixture on your skin.
Use each day.
Lemongrass Oil And Witch Hazel For Acne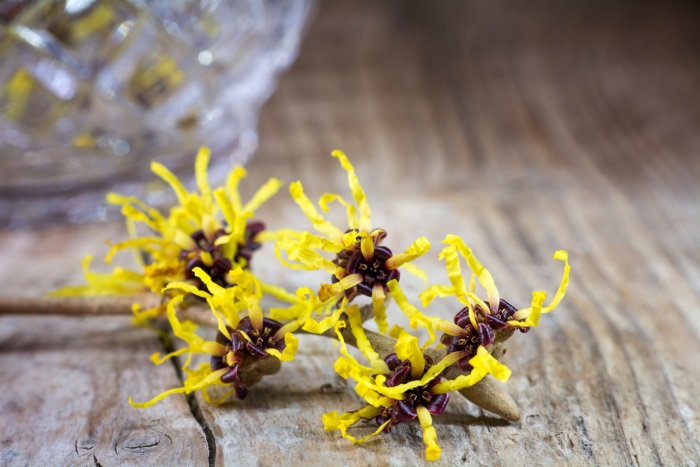 Witch hazel has antibacterial, anti-inflammatory, and antioxidant properties.
Directions:
Purchase a bottle of witch hazel and a bottle of lemongrass oil.
Using a measuring cylinder, measure out 100 ml of witch hazel and 2 ml of lemongrass oil into a bowl.
Mix the two together.
Apply to your face using a brush.
This can be used each day.
Side Effects And Precautions
Lemongrass essential oil can irritate some people's skin.
So before using the diluted oil for the first time on your acne, try a couple of drops on your wrist.
Leave it for about 20 minutes to observe how your skin reacts.
As a precaution, pregnant women should avoid its use.
Final Thoughts
Currently, there are no studies that confirm the effectiveness of using lemongrass essential oil for treating acne sufferers.
But, it has been shown in laboratory conditions to be a potent antibacterial that can kill the acne-causing bacteria.
This provides encouraging results that suggest it could be useful for acne treatment.
If you would like to give it a try, you can do so by following the instructions given above.
Have you tried lemongrass oil for acne treatment? Please let us know your thoughts!
Related Articles: